Creative Services
OPV Media Systems AB has internal know-how to develop and create virtually anything. Instead of presenting all we can, we instead present here below little of what we have helped our clients with.
Coca-Cola Enterprise Sverige AB
Coca-Cola Enterprise Sweden AB is connected to OPV Online, where they not only stores digital product images on product packaging but also all digital material, such as pictures of meals. Coca-Cola wanted a dynamic system that allowed external users to create their own menus. We built a platform that aims to let users via access to Coca-Cola's image bank create signs designed to be hung in the restaurants and snack bars. The signs must above all show different dishes with descriptions and prices – sometimes with pictures. Some of the images will be replaced with others that should be in a special archive and can be scaled and positioned. Some of the texts are to be entered freely, as well as prices. Created signs are to be saved and loaded again. The signs must also be sent directly to any printer with the touch of a button, or saved as a separate PDF file.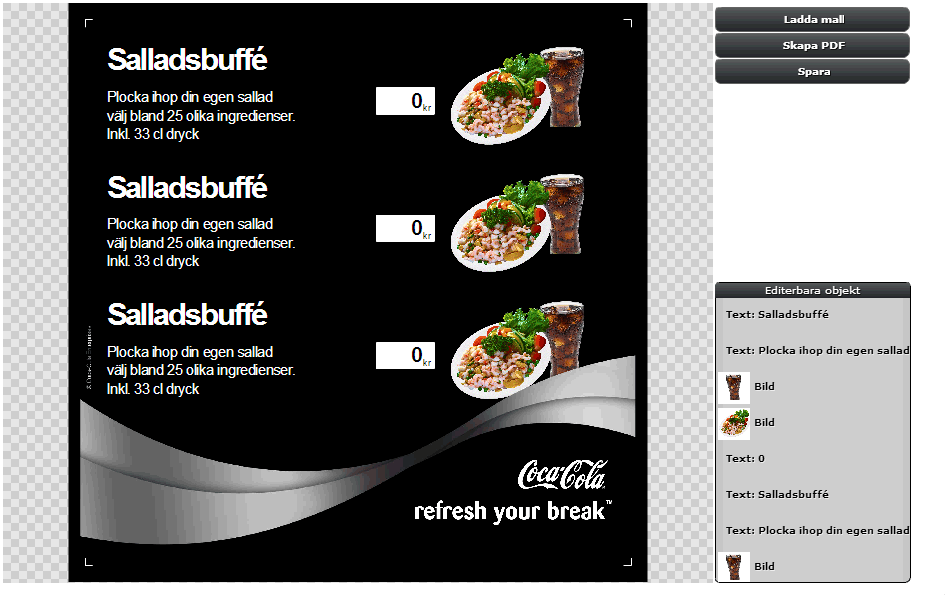 Netto Marknad AB
Netto requested a Digital Asset Management system where they could manage their media files. The choice became OPV Storage. OPV Storage is a web-based image and product database for storing images, illustrations, presentations, documents, PDFs, movies, etc. OPV Storage is a system where the customer manages everything and who can handle all types of access levels. The system is dynamic and user manages the daily work with the upload of digital content and create their own cataloging with unique menu tree. The administrator manages the security restricted-policy and provides users with access to the system. OPV Storage can be used as a common platform in the production flow of marketing materials or the development of packaging design. A major advantage of OPV Storage is that it is integrated with OPV Online and exchange information among themselves. This allowed for Netto Marknad AB as grocery retailer and private label, to store their own digital materials in OPV Storage and simultaneously access the stored product images from other suppliers in the OPV Online, all from one system.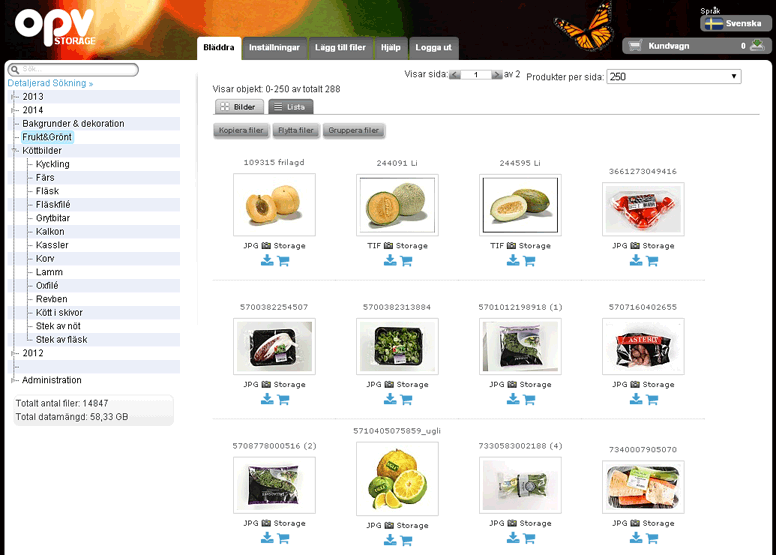 Guldfågeln AB
Guldfågeln AB wanted a new modern website. Graphics and layout were supplied by third parties while the function and appearance are implemented by OPV. Ideas for layout and function that is the basis for this site was delivered by Guldfågeln AB. The new website has a strong focus on interaction with social media, product information and above all recipes. It should also be adaptable to different screen sizes ("responsive") for cell phones, high-resolution mobile phones / tablets and computers. To simplify the administration for Guldfågeln AB's administrators, we built the new site on WordPress platform. WordPress is a CMS (Content Management System) that is currently used for everything from major business pages into small simple blogs as it is a very adaptable system. WordPress supports a variety of extensible functionality via plugins and themes. You can develop your own plugins if needed, or use ready-made. A theme is what determines the look of the website with html, css, images, layout etc.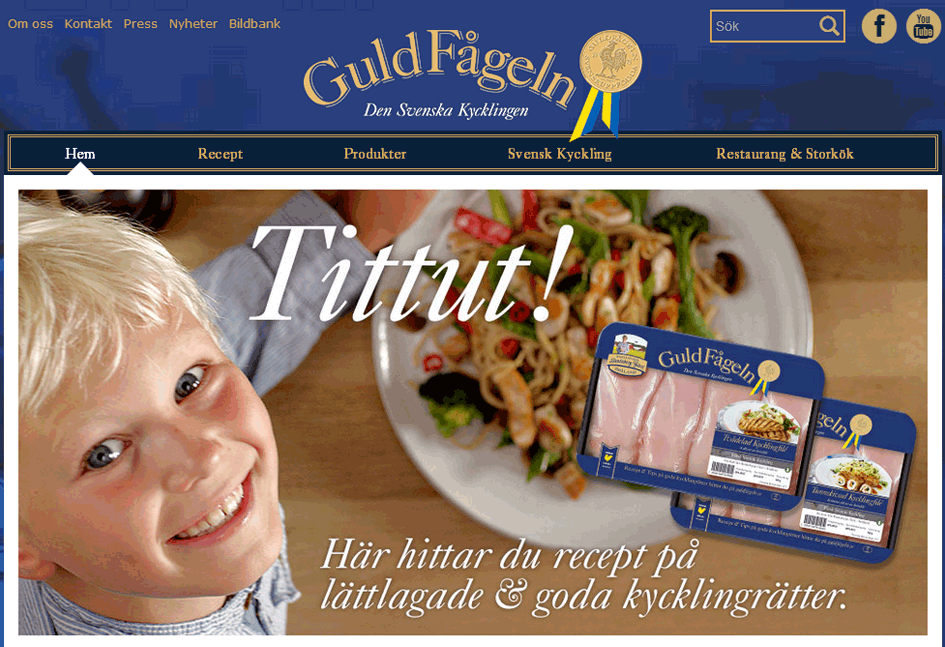 Findus Sverige AB
Findus Sweden AB has their product data and images stored in OPV Online. Findus chose OPV's graphics department for the production of their product Assortment Lists, when OPV sits on all approved data, code and Images needed to produce Assortment Lists.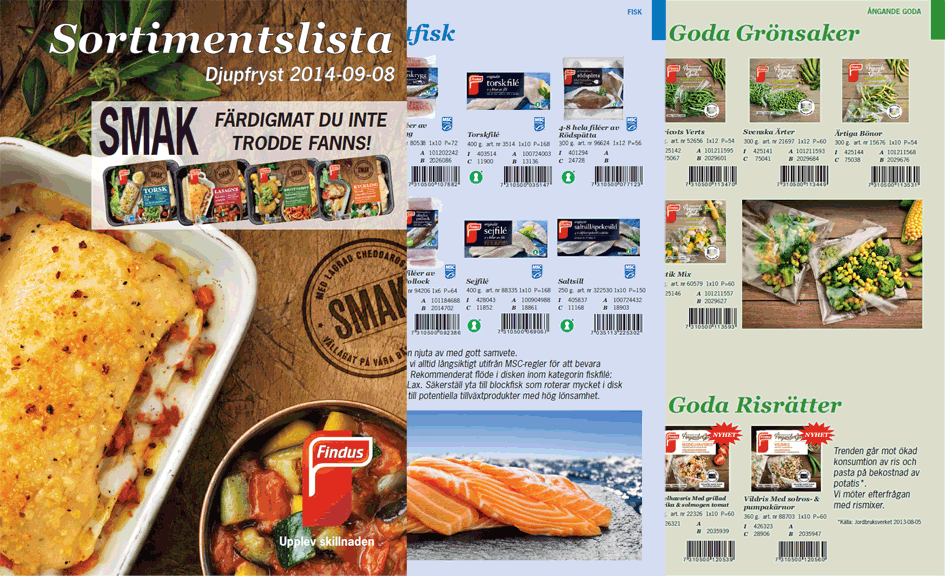 OPV Media Systems AB can help you with just what you need, systems development, app development, high-end photography services, print production, etc. Please contact us at OPV with just your idea and together we could produce something fantastic.
Tel. +46 (0)480-496 100
E.mail. info@opv.se