1WorldSync choose OPV as partner!
NOW IT'S ALL DONE – 1WorldSync and OPV becomes partners! This gives the Swedish market access to a unique offering from the world's leading product data management and from the largest companies in the image and product data management.
It is with pride that we can announce our new partner. Together we can offer a complete, qualify quality assurance system, storage and distribution of article data information and images according to the GS1 standards. It brings substantial benefits to our current and future customers, states Johan Danielsson, CEO at OPV. THE AGREEMENT IMPLIES that the two companies would combine their services and know-how, and 1WorldSyncs GDSN certification provides full coverage for GS1 certified products and services.Commodity producers and Retailers in the Swedish market will now have access to a global system that is at the forefront of development and expertise and can thus benefit from 1WorldSyncs global expertise in the product area, says Johan Danielsson.
KLAUS SCHMID, EXECUTIVE VICE-PRESIDENT & Managing Director at 1WorldSync commenting the partnership:1WorldSync opted OPV for their advanced product data management and capture capabilities as well as its dedicated expertise in the Swedish market especially regarding the needs of retailers and manufacturers. THE TWO COPMPANIES will jointly offer commodity producers and retailers a complete system for validation, handling, storage and distribution of item data and images according to GS1 standard.We expect the partnership with OPV to strengthen our position in the Swedish market, allowing for both domestic and global customers to synchronize their product information with Swedish and international trading partners via the GS1 GDSN, says Klaus Schmid.
Facts about 1WorldSync
1WorldSync are Serving more than 15,000 companies across 54 countries. 1WorldSync is the industry leader in global product data management, including our Data Pool solutions certified for the GS1 Global Data Synchronization Network™ (GDSN®). 1WorldSync solutions enable companies to share product information across buying and selling channels of their trading partners, via a cloud-based platform solutionslike:  Supply Chain Enablement, Product Risk & Compliance and Omni-Channel Commerce. 1WorldSync jointly owned by member organizations of GS1 Germany and GS1 US – the most prominent organizations for the development of global standards to identify, acquire and distribute the product.
New, exciting times at OPV!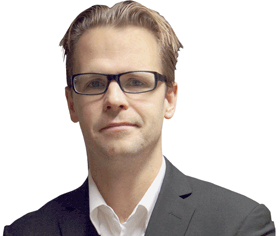 Many advantages with the use of Computer-Generated Images

– Precise image quality
– Inexpensive, flexible and simple photographic process. These are some of the benefits of OPV's new service.
New validation service covers all requirements
HERE IT IS – the validation system which automatically makes sure your images are always of high quality!
Name the OPV-man
–Win SEK 1 000!